20 September 2009
This is a special mid-fortnightly report for D5705 as a significant progress has been made with the delivery of its engine to the location of the C15PS's workshop and where D5705 is being restored. With the arrival of the Crossley HSTV8 power unit there was also the delivery of the Crossley V12 which will yield spares for the V8 and the spare Paxman power unit from D8233.
Whilst the V8 is here a plan has been put into action to bring the power unit back to working order. However with the lack of under cover facilities we have had to improvise and this was the result: a 36ft army tent. Once we had taken delivery of the tent and the move for the power units had been finalised we scouted for volunteers and the result of their efforts is documented below on what was a glorious Sunday in mid September.
Aided by helpers in the form of Chris Mills, Graham Roberts, Jason Lovell and Rob Mason they constructed the tent frame in 12 foot sections then manoeuvred them into position around the V8. The team then offered the end section canvas into position before pulling the roof and wall section canvas over the frame. This part was not easy as the canvas is very heavy especially when its 12 foot off the deck. Once these two sections had been stitched together the team repeated the process until the frame had been completely covered. Job Done. We would like to extend our thanks to Chris and Graham for volunteering their services.
The next working weekend is on 10/11 October. If you wish to lend a hand please contact Chris Tatton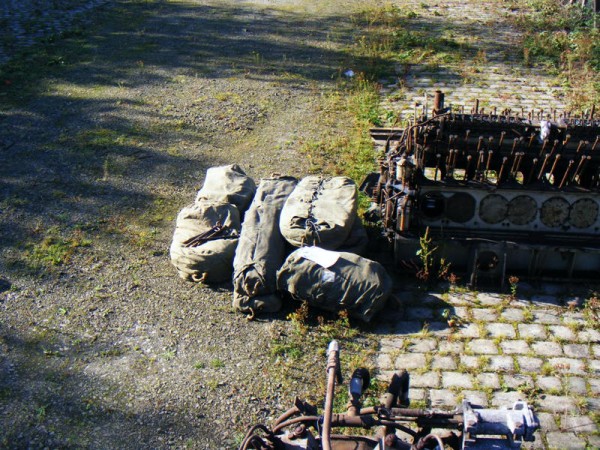 Above : The tent. This was bought from Anchor Supplies and its not your everyday camping tent.

© C15PS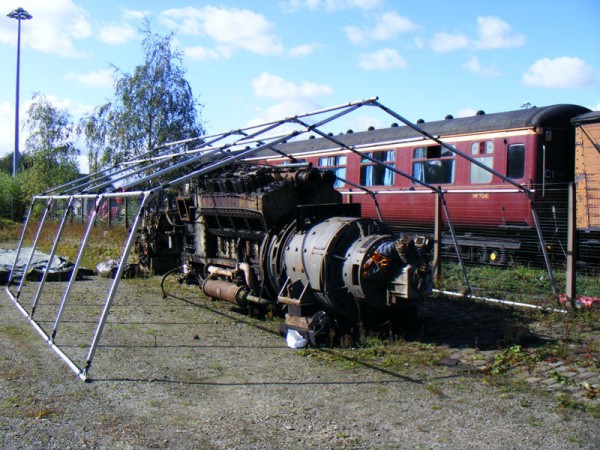 Above : Once the section was fully built we then slotted it into place over the power unit.

© C15PS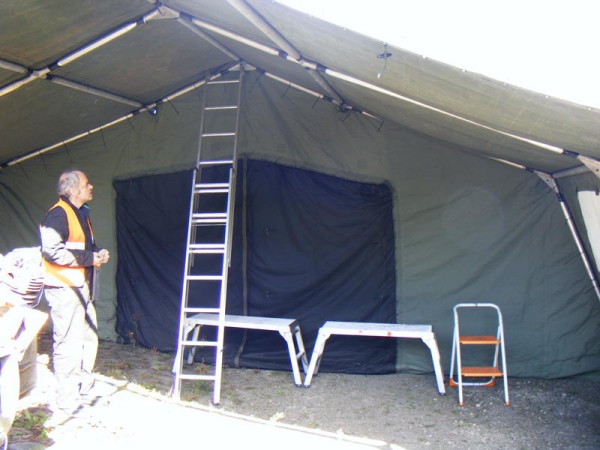 Above : Graham takes a breather after we all lifted the first roof and wall canvas into place. Not an easy job I can assure you. We also had on hand to help Chris M who accompanied Graham on what turned out to be a glorious Sunday.

© C15PS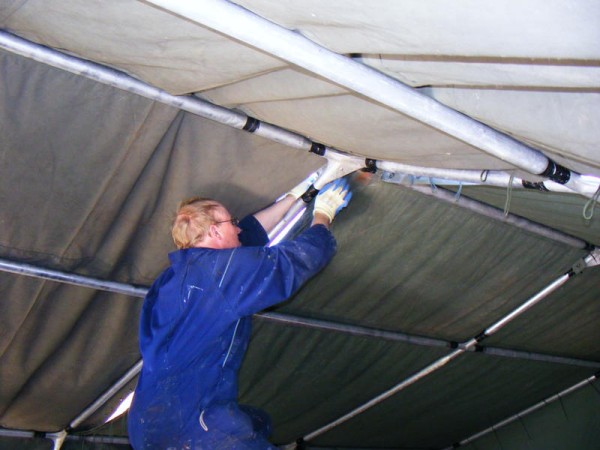 Above : Jason here is stitching the canvases together.

© C15PS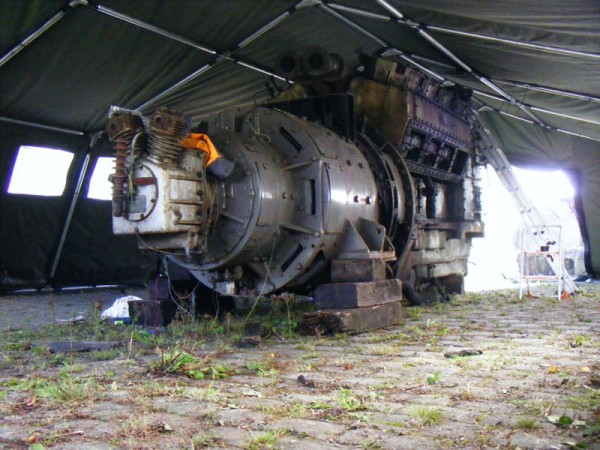 Above : The HSTV8 is now covered in our makeshift workshop.

© C15PS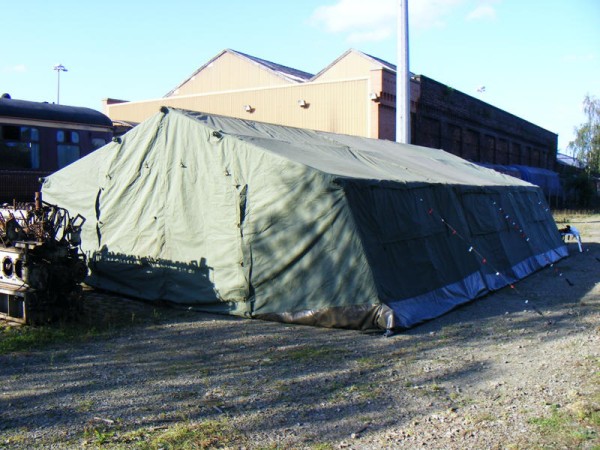 Above : The final view of the tent closed up for now.

© C15PS
Fancy Getting Involved? click on the You Can Help page