4-5 July 2009
Saturday 04 th July
Attendance today was just 2 however many of the volunteers were helping out at the East Lancs . Railway Diesel gala. Chris Baily and Rob Mason were getting their hands dirty with everything Co-Bo related though and after the usual first of the morning cuppa Chris ventured down to Castlecroft on a parts finding mission. Rob stayed behind and painted the water header tank in gloss and left it to bake in the heat inside the loco.
Upon Chris's return he got to grips with removing the studs in one of the radiator tanks. The studs have been in situ for 60 years and it would be prudent to replace them with new. The studs were a little reluctant to part with their places but Chris persevered until the last one gave up its grip. With one tank completed he set to on the other. This tank however didn't want to give up its studs at all and no matter how hard Chris tried the studs just sheared off.
Rob on the other hand was inside the cooler group of D5705 on paint removal duties. Some of the paint inside the 'chutes' where the radiator elements are situated, was thin in places and rust had started to develop. It was hard work battling against the heat and the dust, for which there were lots and frequent breaks were a plenty.
On the Sunday Chris painted the prepped metal work in the cooler group however he had scheduled duties in the Diesel gala so no more work was carried out this weekend.
The next working weekend is on 1/2 August. If you wish to lend a hand please contact Chris Tatton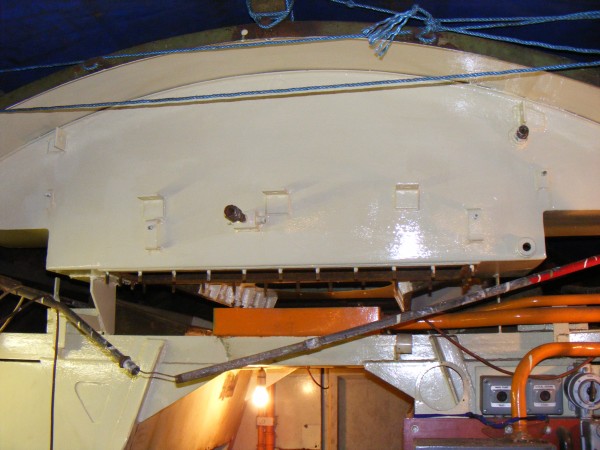 Above : The exterior of the water header tank is now sporting a fresh coat of gloss for the first time in 60 years.

© C15PS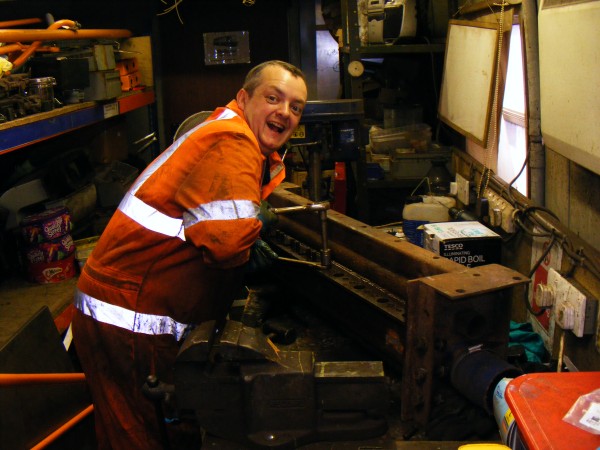 Above : Chris getting to grips with the studs in the radiator tanks.

© C15PS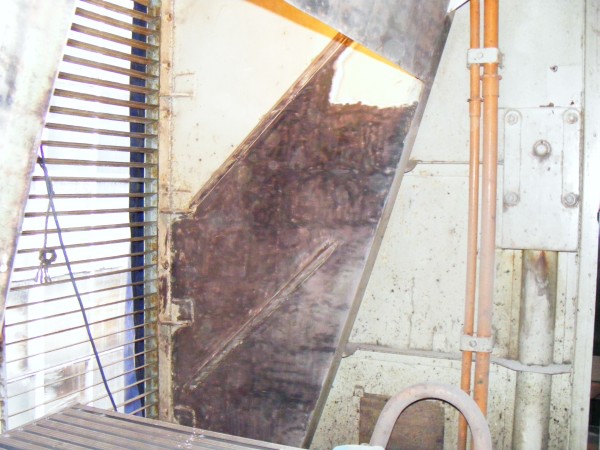 Above : Paint removed from inside the cooler group.

© C15PS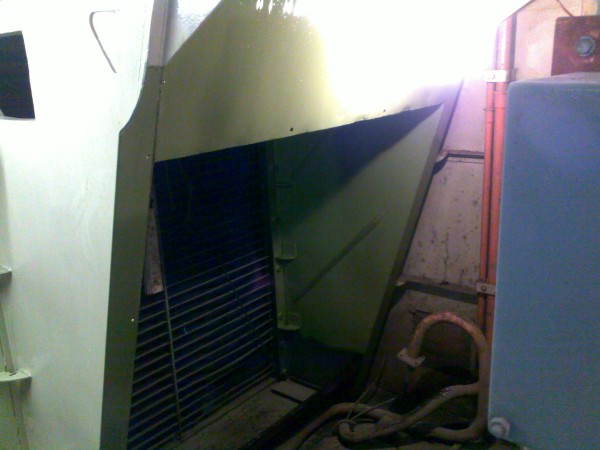 Above : Chris applied a fresh coat of green primer to the bare metal.

© C15PS
Fancy Getting Involved? click on the You Can Help page