15 March 2009
Sunday 15 March 2009
Attendance: 4
With it being the ELR diesel gala this weekend there were members of our regular team occupied elsewhere, manning the sales stand and helping out with the running of the event so it was expected that there wouldn't be a great turnout this working weekend. Although this report states four people it was in fact just Rob as the other three volunteers skills were best utilised on D8233.
After hearing on the grapevine that the fan and fan motor could be making its way back to us fully overhauled Rob threw his work plan in the bin and hauled back the tarpaulin to asses the task of drelling the fan cowling and supporting beams. The paint was tough and the location was challenging but with perseverance, a tea break and a chat with three chaps from the Mid-Hants Railway, all the rust had been eliminated from that area. Once the area had been painted with green primer it was time for lunch.
Upon his return, Rob continued with his drelling assignment inside the cooler group, completely removing the paint from the right hand supporting beam and from the underneath of the fan cowling. This area was then given lashings of green paint too before Rob packed his tools and paint away as another productive day drew to a close.
The next working weekend is on 28/29 March. If you wish to lend a hand please contact Chris Tatton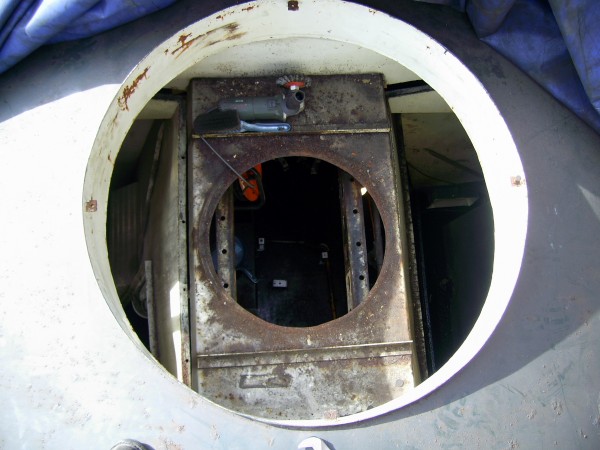 Above : Covers back on D5705 with it being nice and sunny and work started in earnest as can seen.

© C15PS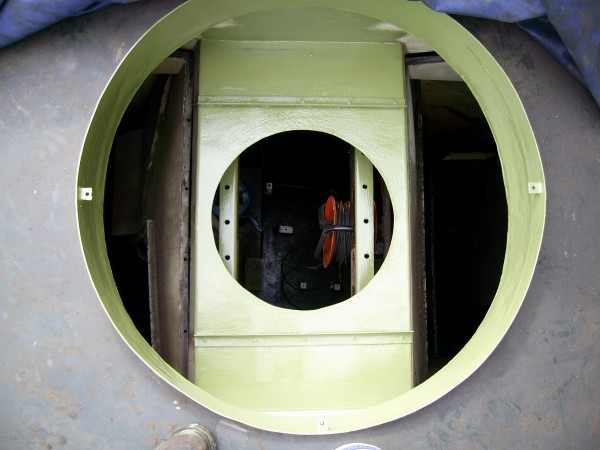 Above : After drelling the area, green primer was applied.

© C15PS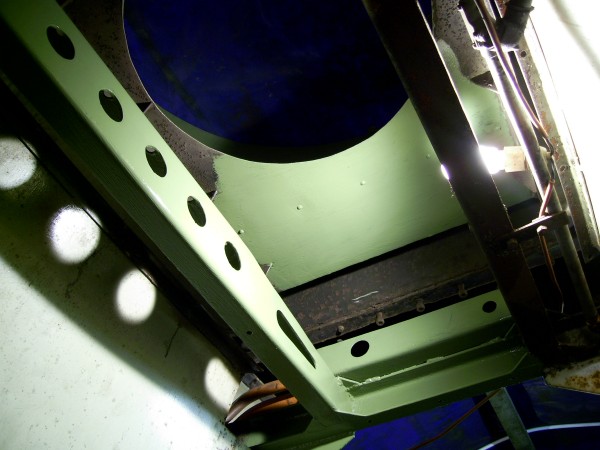 Above : Looking towards the engine room the partly completed sections of the fan motor area.

© C15PS
Fancy Getting Involved? click on the You Can Help page