22-24 February 2009
Sunday 22nd February
Attendance: 4
After arriving at the workshop early (ish) Sunday morning and after a brew, Chris B and Rob ventured down to Castlecroft to dismantle and assess the cooler group radiators from the Co-Bo. One half had already been built up and it had to be dismantled before the radiator elements could be transported to a specialist firm to be tested and if needed, repaired.
Once finished Chris B and Rob went back to the workshop at Baron Street , to continue with painting various conduits and other pipes which were at various stages of completion.
Monday 23rd February
Attendance: 5
The day of the lift and all hands on deck. The day started with the assembly of the fuel header tank, abliet missing one small pipe was completed ready for storage until the engine room repaint is finished. Steve M kept himself busy in the cab of D5705 fixing insulation and pegboard to the ceiling. Rob removed the engine room door so he could apply gloss paint to the corner he had been working on over the last few working weekends. The rest of the team were kept busy either on painting duty, assessing the best way of extracting the fan and engine bay doors or making some ground preparations in readiness for Alisdair Morgan and his crane.
He arrived mid-afternoon and after he had set up next to the Co-Bo, Chris T and Chris B lashed together some lifting straps and hooked the jib up and a clean and uneventful lift ensued. The same could be said for the engine bay doors which will receive special attention from our fair hands, a needle-gun and an angle-grinder with a wire mounted brush. With the engine bay doors vacating their normal resting place we were left with an engine sized hole in the roof. So a plan was drawn up to bridge the gap using some long pieces of timber, 25m of white plastic tubing and plenty of nylon rope. This will stop the tarpaulin from sagging, especially after it's rained. After all that it was time for tea.
Tuesday 24th February
Attendance: 6
The final day and we planned to make it half of one. After completing the last little bit of painting in the workshop we headed down to Castlecroft to meet up with Jim who had hired a van to pickup to take the radiator elements and fan to be repaired. We arrived shortly before Jim so we had breakfast to kill the time. When he arrived we loaded up the van with the elements and the radiator frames. Upon arrival back at the workshop, the radiator frames were unloaded and the fan and its motor were loaded into the van. With everything strapped down securely, Jim and Chris B headed off to Chester and the rest of us locked up and went home. Another successful mid-week working on the Co-Bo, until the next time.
The next working weekend is on 14/15 March. If you wish to lend a hand please contact Chris Tatton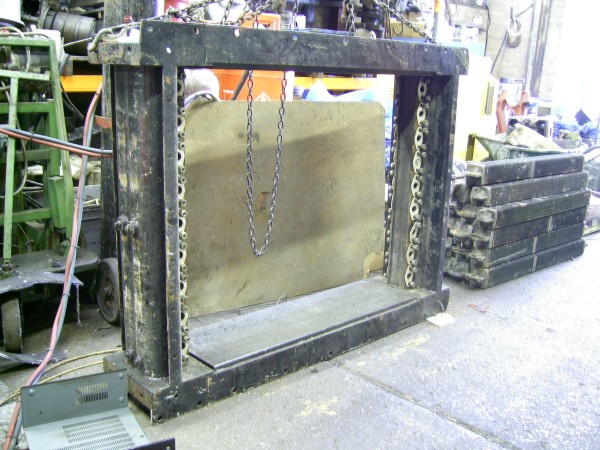 Above : The remains of the cooler group after all the elements were taken out. The frame required further dismantling after it was carefully placed on its side.

© C15PS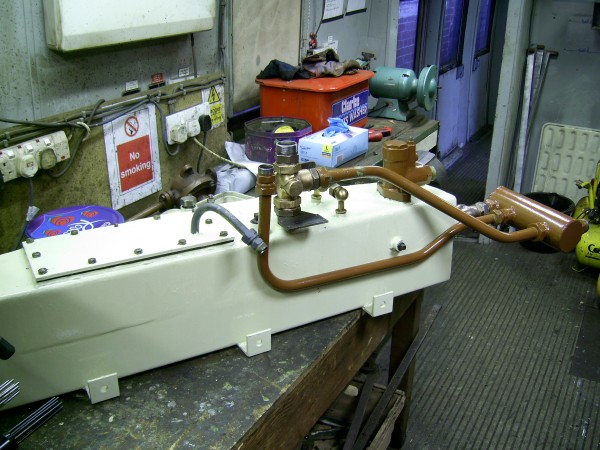 Above : The refurbished fuel header tank.

© C15PS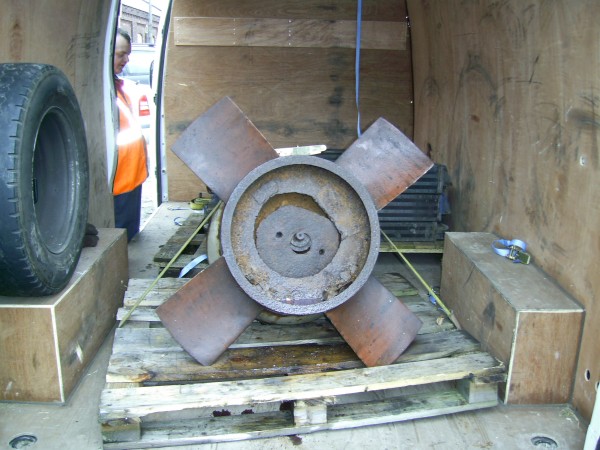 Above : The fan & motor, loaded and off for overhaul

© C15PS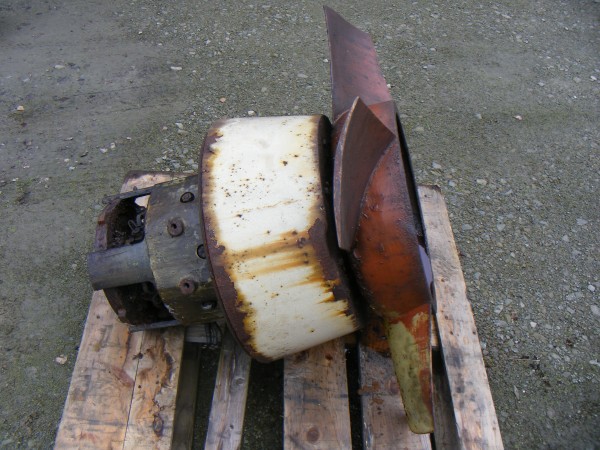 Above : The fan and motor rests on a pallet.

© C15PS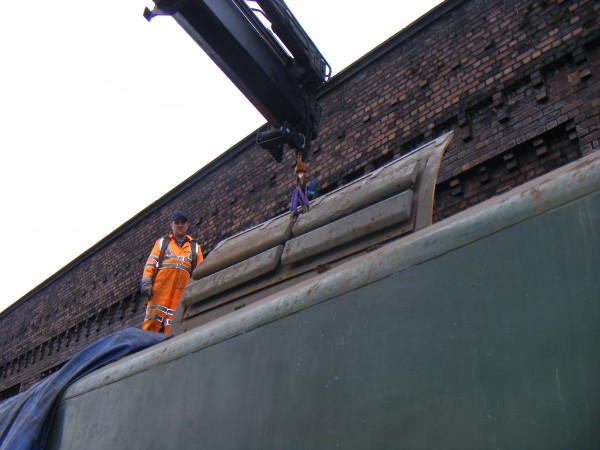 Above : The larger of the engine bay doors lifts off.

© C15PS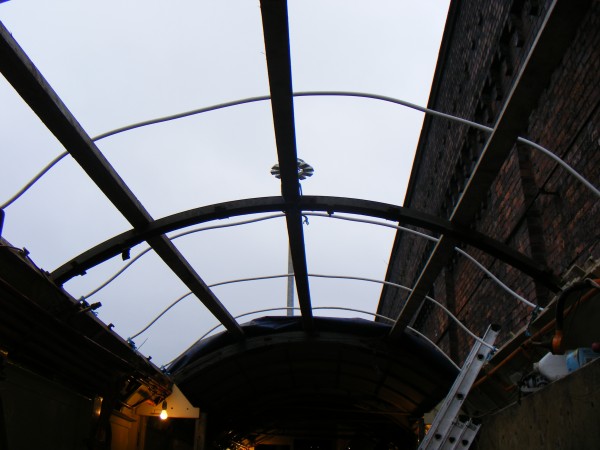 Above : To stop the tarpaulin from sagging we have contructed a rudementry skeleton over the void.

© C15PS
Fancy Getting Involved? click on the You Can Help page