17-18 January 2009
In Attendance Sat – JL, DM, SM AND CG
In Attendance Sun – JL, CB, DM, JG, KM, DG, CG, SM AND RM
The first working weekend of 2009 and due to a fantastic turnout lots have progressed on both loco's, especially D5705. Jason and Dave M were in attendance on Saturday and did sterling work which spilled over onto the Sunday with a record turnout of volunteers.
After a brew and the usual New Year pleasantries we got down to the nitty gritty. We pulled back the tarpaulin over the Class 28 to reveal the top of the cooler group to the January sun where a team assessed the fan and fan motor for removal and renovation. The team had the arduous task of removing one of the side access panels so to aid them in their mission of removing one of the cooler groups bellows. The majority of the bolts were seized and awkward to get to and this kept them quiet for most of the day.
Jason set to on having a general tidy up of the engine room area which had become cluttered with fuel pipes , electrical conduit and rubbish created from other jobs previously undertaken in the 'object'.
Rob M carried on drelling and general prep of a corner of the engine room wall which required the removal of the engine room access door so he could get to grips with the door frame. Dave G cleaned up the brass catch plate and hinges and Rob painted the anti-corrosive paint to the now shiny metal.
We were also joined by Chris G and Steve M who carried on in their quest to apply a peg board to the inside of the cab roof. They also benefited from the improved lighting by way of the covers being thrown back as much as Rob and Jason did inside the engine room. Chris G had also renovated some internal light fittings which he duly installed.
Just before we lost the light as the day drew to a close Jason applied some grey primer to a section he drelled and painted on the Saturday in the cooler group area.
Which is where we leave it for now. A fantastic start to the New Year and long may it continue.
If you would like to get involved please contact Chris Tatton .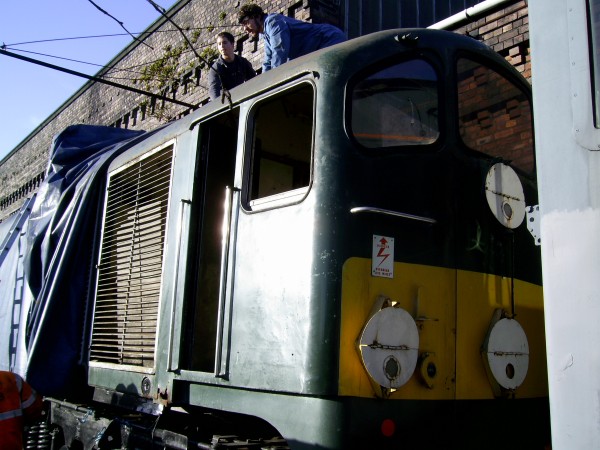 Above : The guys had pulled back the tarpaulin the reveal the Januaury sun on its paintwork for the first time in 9 months. Dan and Dave M assisting Chris B surveying the state of the fan and fan motor of the cooler group.


© C15PS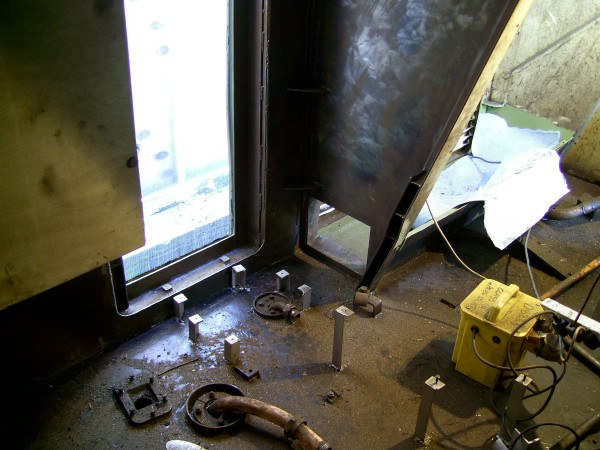 Above : The engine room door was removed to allow easier access to this area.

© C15PS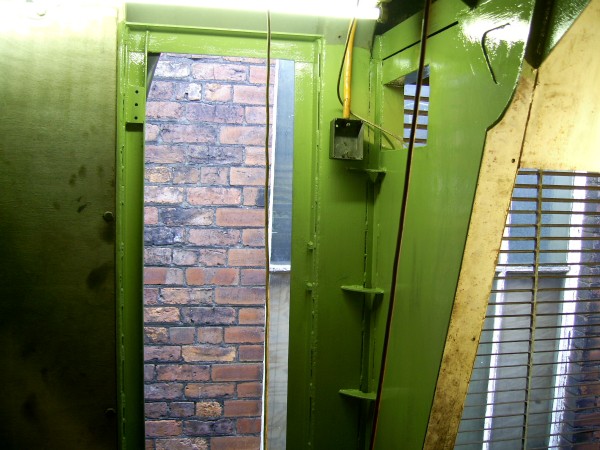 Above : Another angle towards the engine room access door which has now been primed.

© C15PS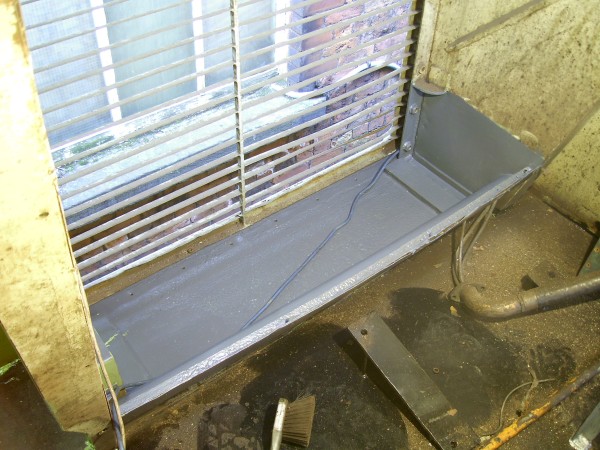 Above : Freshly painted metalwork that Jason had drelled and rust proofed the day before.

© C15PS
Fancy Getting Involved? click on the You Can Help page