21 September 2008
Today the only task that could be done on D5705 was to finish the de-greasing/drelling/painting of the cooler group area floor. As this is a confined area only one person could really do this, plus the heat inside D5705 under the blazing sun and tarpaulin made temperatures a bit unbearable for any length of time.
The remaining floor was de-greased drelled and primed, at the next working weekend its hoped that undercoat and the 1st coat of floor paint can be applied. this will then finish the floor from the cab down to the generator area and work will then commence on the side walls.
We hope to have the engine room painting completed by the year end and then in 2009 make a start on the cooler group rebuild Again we are still lacking people to help out on D5705, if you can help in anyway please contact Chris Tatton .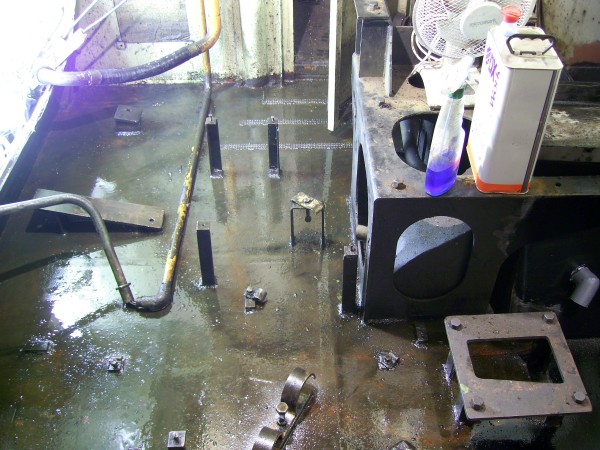 Above : After much scrapping and swearing the degreaser goes down.

© C15PS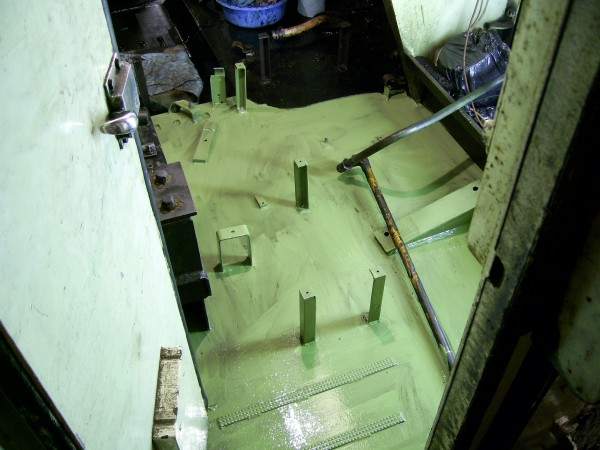 Above : Next time grey primer and hopefully black floor paint on the same day.

© C15PS
Fancy Getting Involved? click on the You Can Help page