24 August 2008
Four members present, three working on D5705.
Today it was decided to attack the other side of the engine room floor de-greasing and drelling. This side was far more greasy and oil impregnated than the other, so alot of scrapping and mopping up was done. The floor was done right upto the cooler group area and once done the drelling equipment was put into action and the floor cleaned up back to shiny metal, A long process as the dust clouds had to keep on settling down before you could work inside again.
Before the days end a coat of anti corrosive primer was applied. The next working weekend it is hoped that the cooler group floor can get the same treatment, then it will be on to the side walls and roof in the cooler group and engine room. We are desperate for helpers with this work on D5705, we know it isn't the most glamorous of jobs but it all needs doing and many hands make light work!
If you are toying with idea of getting involved, then take that leap and do so! you wont regret it! Be a part of something unique contact Chris Tatton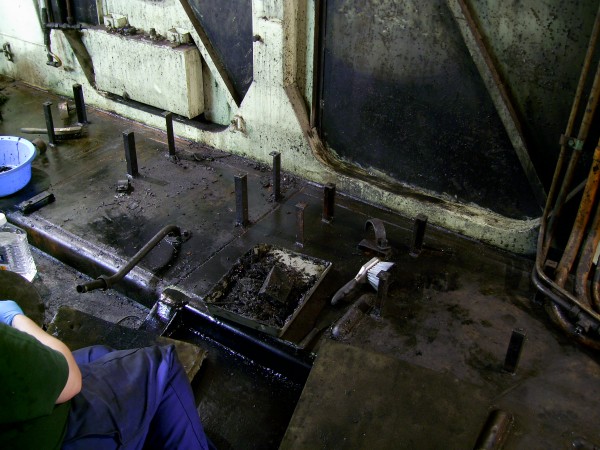 Above : Scraping out the oily sludge.

© C15PS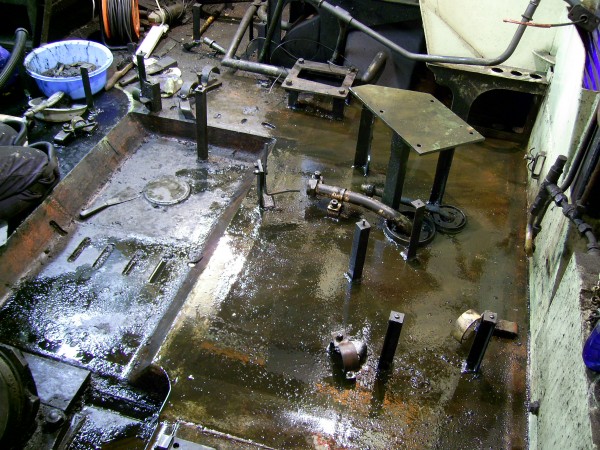 Above : Scraping out the oily sludge.

© C15PS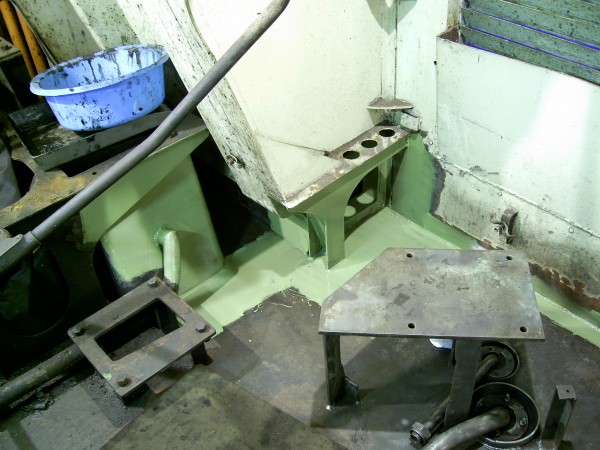 Above : Applying primer.

© C15PS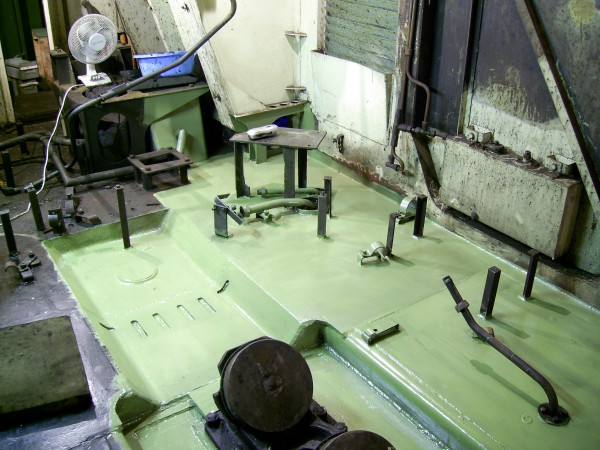 Above : Primer applied.

© C15PS
Fancy Getting Involved? click on the You Can Help page